Hitting the Trail
Mother's Day Ride with Cindy.
It has been a couple years since my favorite trail horse passed away. Today was a good day to get back in the saddle. I am riding "Sonata" a Missouri Foxtrotter. She is a gaited horse and very smooth to ride. A "Cadiilac" ride. Cindy likes how nice my tack, which is engraved with roses, looks on her horse.
The song "Bit & Bridle" is sung by Mary Kilroy.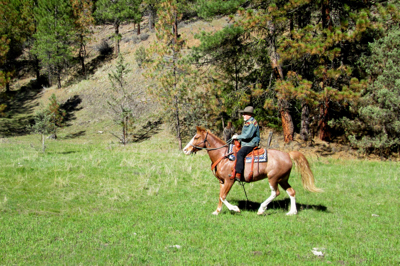 Have to fix this page.
Still learning how to upload video to this new hosting site
last updated Jan 2015